Courtney Cox Reveals Why She Decided To Stop Using Fillers In Her Face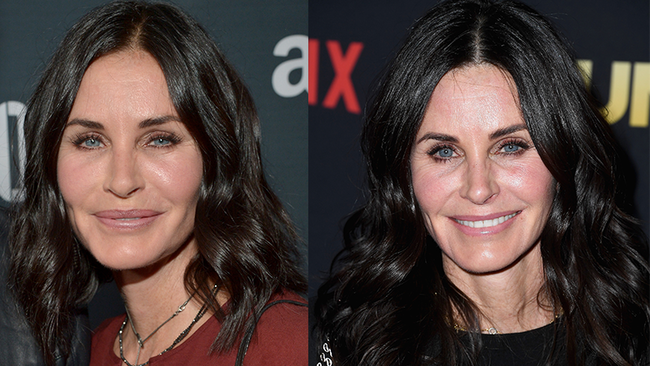 Courtney Cox has faced a ton of criticism over the years for using fillers in her face. The 54-year-old actress surprised fans when she decided to remove all her fillers recently, suddenly looking like a whole new woman. In a new interview with People, Courtney opened up about why she decided to make the change, as well as her reason for using fillers in the first place.
"You have to accept getting older, and that's something that I had a hard time doing," she explained, revealing she opted for injectable fillers because she "wasn't pleased with [her]self and the way [she] looked."
"One day I kind of stepped back and went, 'Oh, s**t. I don't look like myself.' So now I just embrace who I am and getting older with what God gave me, not what I was trying to change," she said.
"I kind of own everything. And the things that I am not as comfortable with myself, they're things that I continue to work on to grow and change. I am think I am at a stage of my life where it's very easy to be comfortable with who I am and who I've become and who I strive to be," Cox concluded.
This isn't the first time the former Friends star has opened up about her use of fillers. During an appearance on Running Wild with Bear Grylls back in 2016, Cox said "I have done things that I regret, and luckily they're things that dissolve and go away. So that's good, because it's not always been my best look. Now I just have a new motto: 'Just let it be.'"
We love Courtney's honesty about the pressures of being perfect, as well as how ageism in Hollywood can affect women's self esteem. Filler or no filler, Courtney is beautiful inside and out.
Photo: Getty