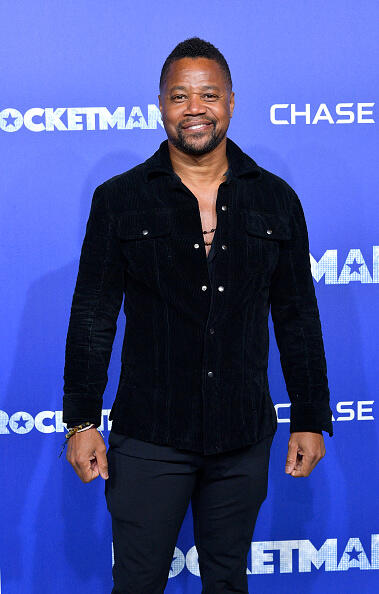 CUBA GOODING JR. was accused of groping a woman at a bar Sunday, and yesterday he was formally charged with one count each of forcibly touching and sexual abuse in the third degree.
He insisted that there's video evidence that will clear him of the allegations. However, TMZ got their hands on some surveillance video and it looks like Cuba definitely touched the thig hof his accuser . . .but the breast groping is debatable.
It seems weird, since it's in front of his girlfriend.  And it's hard to tell if he's pulling her hand up to kiss itor if she's pushing his hand away. So the TONE oftheir encounteris definitely hazy. Italsodoesn't appear that the accuser was arguing with him. 
Cuba was sitting alone when his girlfriend stumbles over to him, followed by the other woman.
Photo: Getty Images