Pitch Perfect couple split!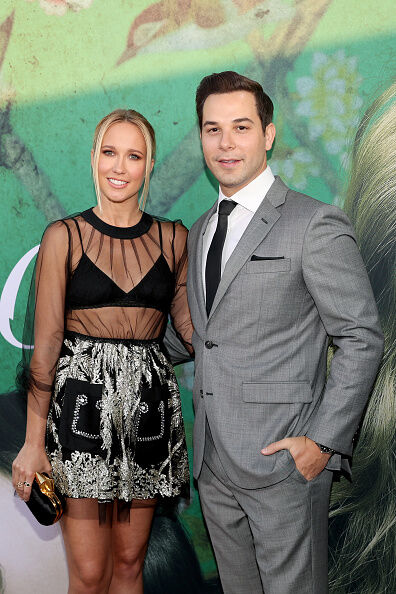 Anna Camp filed for divorce from her Pitch Perfect co-star,Skylar Astin. She cited "irreconcilable differences."
They released a joint statement saying, "We can confirm that we have decided to separate, and this decision was made mutually and amicably. We kindly ask for privacy as we navigate this transition."
Theirs could be a simple split. They've barely been married for two years, no children and neither one seeks spousal support.
In a clear sign it is over, they've unfollowed the other on social media. The last time they posted together on Instagram was in January. Skylar Astin has "stopped wearing his ring." He failed to support Anna Camp as she walked the red carpet for the premiere of Isn't It Romantic. About that same time in February, she shared a selfie and her left hand is bare.
In preparation for announcing the divorce, they placed their home on the market a month ago. The divorce has been in the works. They waited for the right time to keep it under the radar. They chose to do it not long after Adele announced her separation.
Photo: Getty Images

Madison
Want to know more about Madison?
Read more